Disgruntled lottery losers say lady Yingluck, not lady luck, forging fate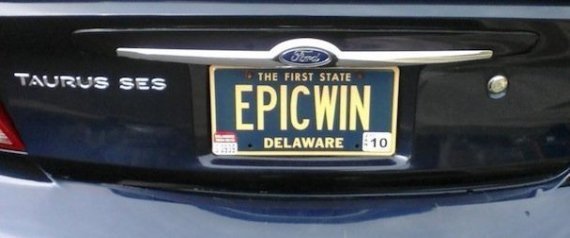 The saying politics is a numbers game took on a bizarre new meaning on Friday when Prime Minister Yingluck Shinawatra was accused by losing punters of fixing winning lottery digits to match the licence plate numbers of vehicles she owned.
The losing lottery players made the accusation after the latest lottery draw on Friday. The winning six-digit number for the jackpot was 565566 and the winning two-digit number was 66, which matched the last two digits of the registration plate number on the van in which Ms Yingluck travelled to Uttaradit for a mobile cabinet meeting last month.
And that was not the only such case of lottery and licence plate numbers lining up. Looking back the critics found similarities in seven previous draws since Ms Yingluck came to power. They alleged that the numbers were rigged so that lottery wins would be associated with the prime minister, thus boosting her appeal in a gambling happy nation.
The underground lottery uses the final two digits of the official lottery to determine winners. And those on the losing end say a clear pattern connected to the PM has emerged.
In the Sep 1, 2011 draw, the first prize's last three-digit winning number "533" matched numbers on a police vehicle in her motorcade bearing the number "4533" and numbers of her own car's licence plate number "333".
The Sep 16, 2011 draw had a first-prize two-digit number of "98", matching the plate numbers of the first van used by Ms Yingluck during her election campaign.
On Nov 16, 2011, the draw's first-prize three-digit number was "777", which matched the plate number of a car used to pick up her son, and the two-digit prize in the same draw matched the plate number of a passenger bus which carried Ms Yingluck during the flood rescue operation.
The other draws with matching numbers were on Aug 16 and Dec 16 last year and the latest Feb 1 draw.
Some ticket sellers had also wised up to the trend.
Ticket seller Surasak, 51, said many lottery watchers thought it was unusual that the winning numbers had matched the licence plate numbers on Ms Yingluck's vehicles on several occasions.
Several customers suspected the winning numbers may have been manipulated, Mr Surasak said.
Lottery player Nongkran, 48, said that although the Government Lottery Office insists that the winning numbers are not fixed, several betters thought otherwise.
Speculation about the alleged lotto fixing has been so rampant that one reporter on Friday asked the prime minister whether the allegations were true. She laughed in reply and denied that that they were.